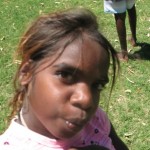 Tamara's Stories
Viewing item 1 to 3 (of 3 items)
Tamara posted an update 4 years, 5 months ago

The Five Families of Bidyadanga

Bibianna Tumbler told us about her painting. It tells the story of our community Bidyadanga, and how five big families came to live here together.

Camping at Black Rock

My drawing is about camping at Black Rock with my family.